Malibu Beachfront Residence Mimicking the Clean Lines of an Ocean Liner
Mimicking the clean lines of an ocean liner floating at sea, this Malibu beachfront residence comes with generous 270° views of the neighboring Pacific. Expansive use of glass and plenty of terraces turn this home into an open gallery where the main elements on display are the sun, sand and waves. The street facade comes with a different design, staying true to the simple geometry, while integrating contrasting wooden panels for a visual twist. Discovered by Freshome on Sotheby's, this newly redesigned villa accommodates three bedrooms and has a total living area of 3,000 square feet.
Here is an excerpt from the official description of the property: "Enter through a mahogany pivot door and into sweeping ocean views. Tall stacking wall of glass create an in-outdoor feel with wide decks and sculptural fire pits. Security system with cameras, custom lighting system, ipod/ipad docks and auto window shades allows you to be in control of your home miles away." Other features of the residence include a 10-feet kitchen island in white lacquer and Calacatta stone, built-in Sub-Zero and Miele appliances, en-suite bedroom with custom Italian closets by Molteni and baths with television-integrated mirror. Enjoy the virtual gallery!
Given that my inspiration vase featured a smattering of metallic gold hearts across its surface, I just mimicked the appear employing a small bristled paint brush (as opposed to my go-to foam brush) and metallic gold paint. After functioning my way across the vase, making small heart shapes randomly as I went, I ultimately figured out that producing two tiny dashes—one starting up at the left and angling downwards and to the correct, and one starting at the proper and angling down and left to meet the finish of the other dash—made for the excellent heart.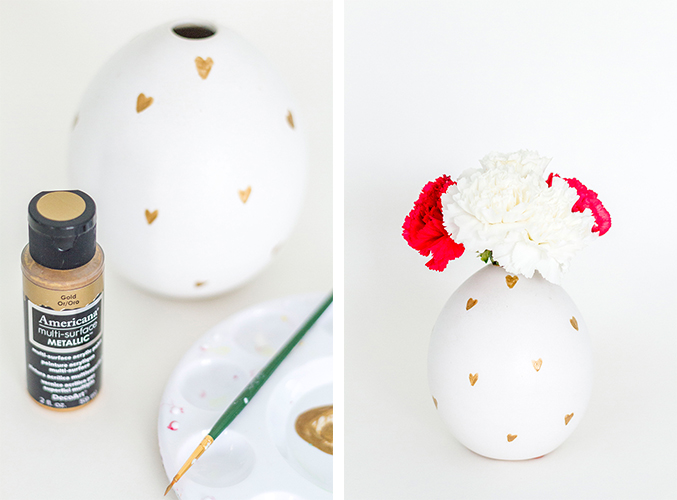 I left about one 1/2-inches between each and every heart to give them breathing space, then permitted the paint to dry for four hours. To finish, I went back above the hearts with paint a 2nd time to make certain that my coverage was very good and reliable. Then, I allow the vase dry overnight and, the next day, filled it with the grocery retailer carnations that my Valentine gifted me on February 14th.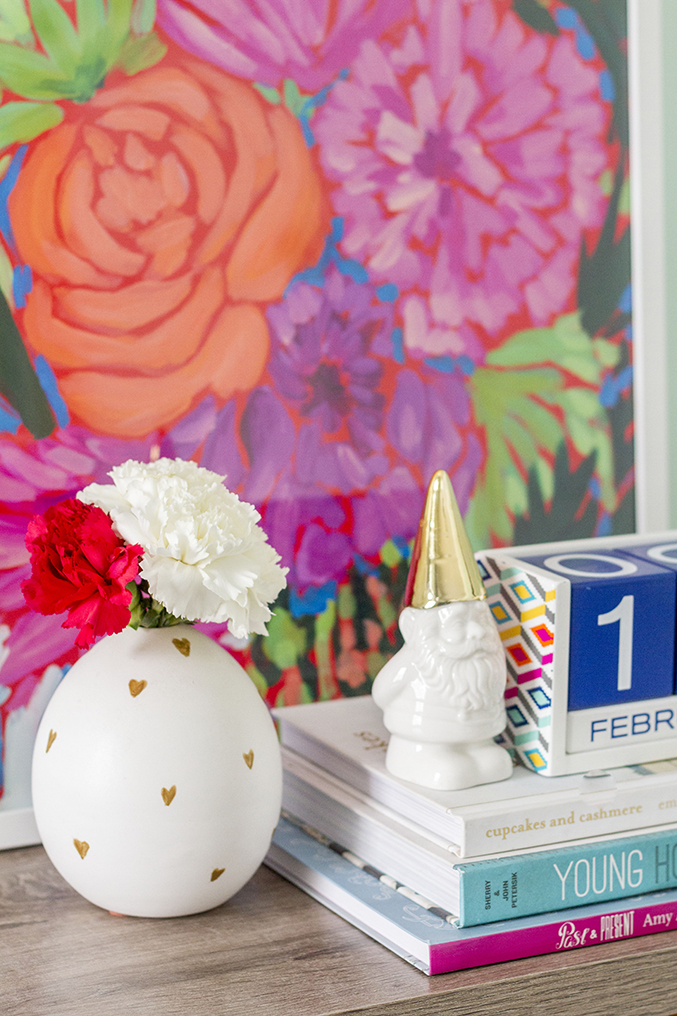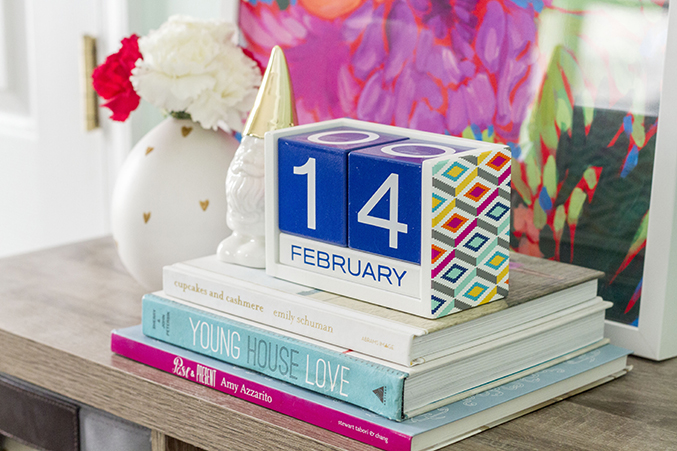 Isn&#8217t it just sweet as pie? I love the simple graphic detail against all of that white. And I confident am glad to have that added \$9 in my pocket—now to go purchase a new camera lens&#8230
P.S. Don&#8217t neglect! The Casetify giveaway is still going on till Friday. Information this way for how you can win your personal IG-worthy wise telephone case.