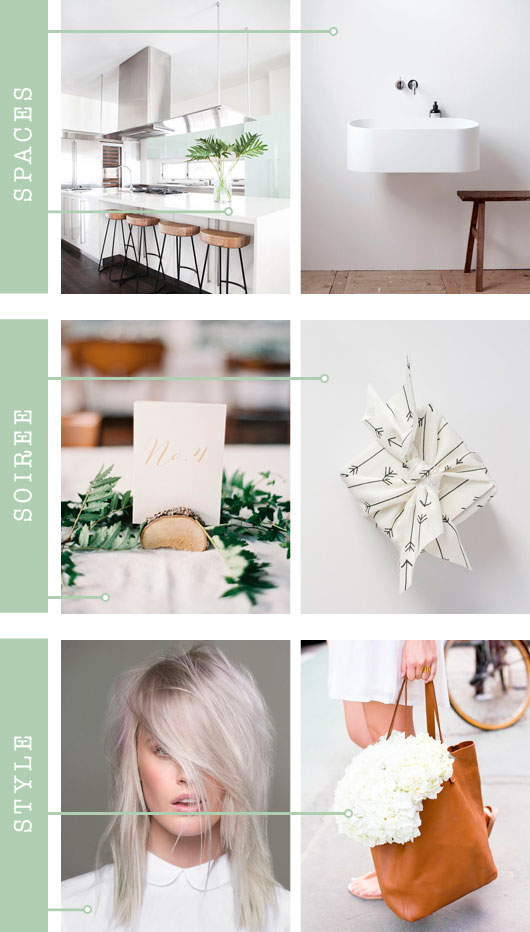 Spaces: Homepolish | Architonic
Soirée: Type Me Pretty | Dream Green DIY
Style: Wella Professionals | With Love From Kat
If I had to choose a preferred shade appropriate now, in this very second, it would genuinely be a toss up among two hues: white and scorching, hot pink. This morning, I&#8217m feeling specifically restful and calm, so white won out the race in excess of pink (although you&#8217ll see a tiny hint of that colour in the design section, block 1).
John and I are revisiting the concept of moving again right after our For Sale By Owner try flopped, and I am just itching to paint each single space in our hypothetical new house the same bright white. No more mint, no far more dark gray (at least on the walls)—no, I plan to go with a clean palette next time around. These inspiration images have me daydreaming of living in a sea of white rooms and dreamy neutral equipment punctuated, of course, by my signature love affair with added daring colour.
Get more inspiration on Pinterest
P.S. If you haven&#8217t nevertheless, get your title in the hat for your chance to win a copy of Brit Moran&#8217s new guide, Homemakers, which was launched by the Brit + Co team this past Tuesday! Contest right right here.