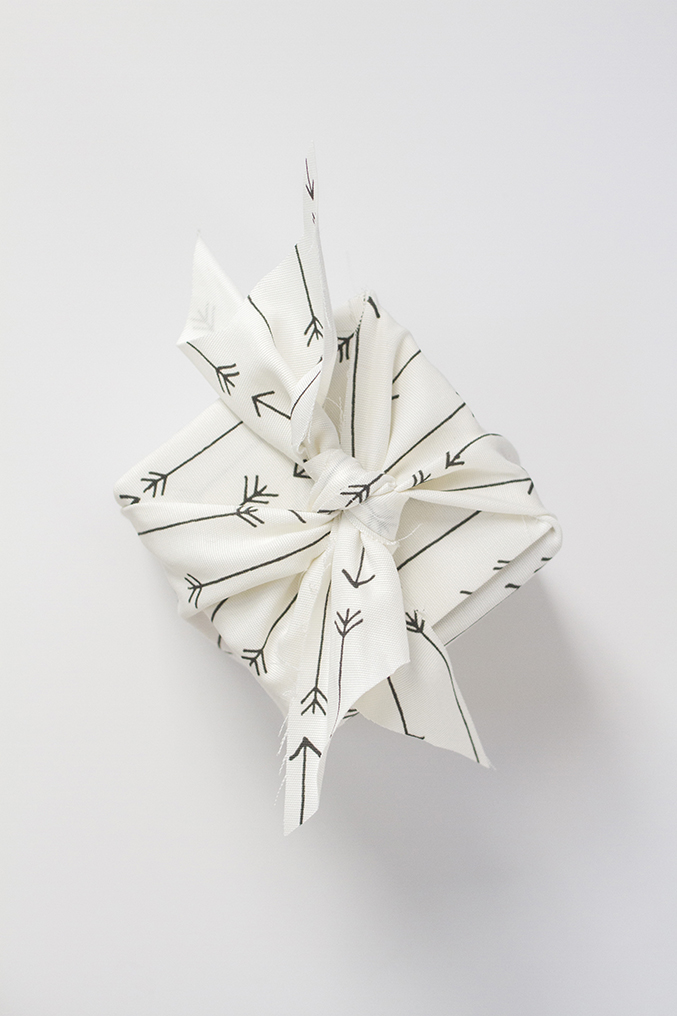 Notice anything diverse this morning? Dream Green DIY has a brand new look just in time for 2015! I had been arranging on building the style over the subsequent couple of weeks, but an emergency hacker scenario final evening necessitated an instant revamp. I&#8217m currently running on about 3 hours of sleep, but at least the site looks presentable! If you run into any problems, please don&#8217t hesitate to let me know. I also ask for just a tiny bit of leeway and patience as I perform to ideal each detail.
And with that order of organization out of the way, it&#8217s time for my final Holiday Paper Wrap Up tutorial. I can&#8217t think the season is currently nearly more than, and considering that most of your shopping is probably &#8220wrapping&#8221 up (har, har), I wanted to share one last trick for decorating these naked gift boxes. This time? We&#8217re talking fabric.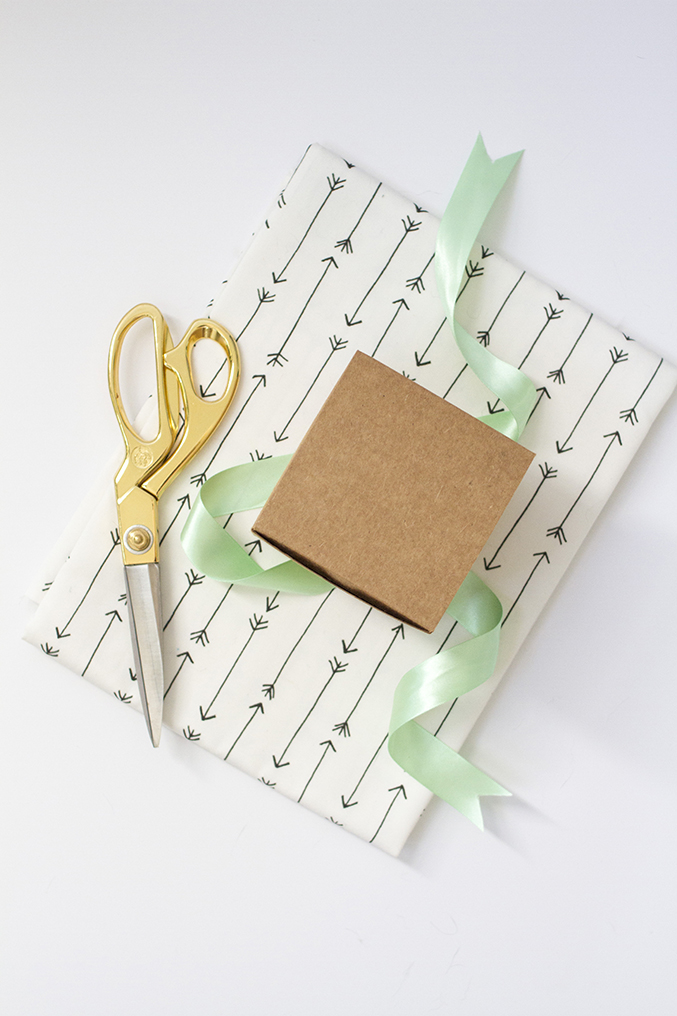 Printed fabric
Scissors
Double sided tape
Paper gift tag (optional)
I just not too long ago became conscious of Minted&#8217s fabric line-up and have been dreaming up lots of upholstered projects so that I can exploit the collection in the close to future. For my 1st foray even though, I decided to test out all of these DIY fabric-wrapped present box tutorials I&#8217ve seen littering my Pinterest feed as of late. And, as it turns out, they&#8217re just as easy as they sound!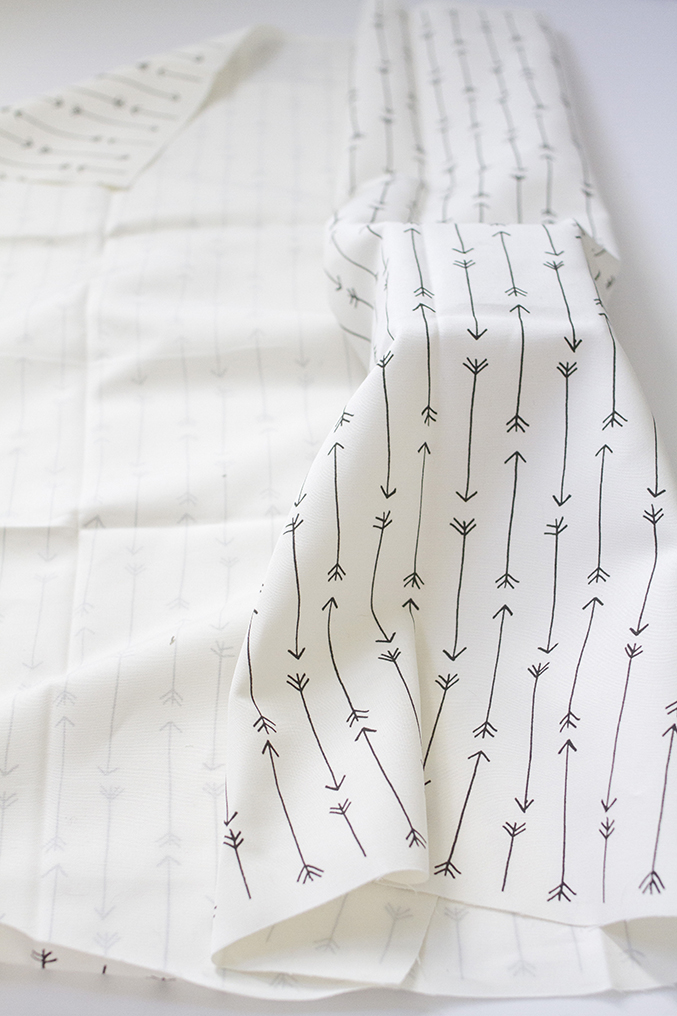 Very first, unfold your fabric on a flat surface and location your box proper at the edge closest to you. Then, to decide just how significantly fabric you&#8217ll need to have, hold the fabric to the edge of the box and flip the box over and over until it&#8217s covered. Mark the fabric, get rid of the box and cut the fabric to size. You&#8217ll want to leave the complete width as is since you&#8217ll require it in a later step.
Subsequent, location your box in the center of your cut piece of fabric and then use your scissors to reduce huge notches into the fabric towards the corners of the box. When you&#8217re finished, you must have two short flaps of fabric and two lengthy flaps of fabric spread out perpendicularly on all sides of your box.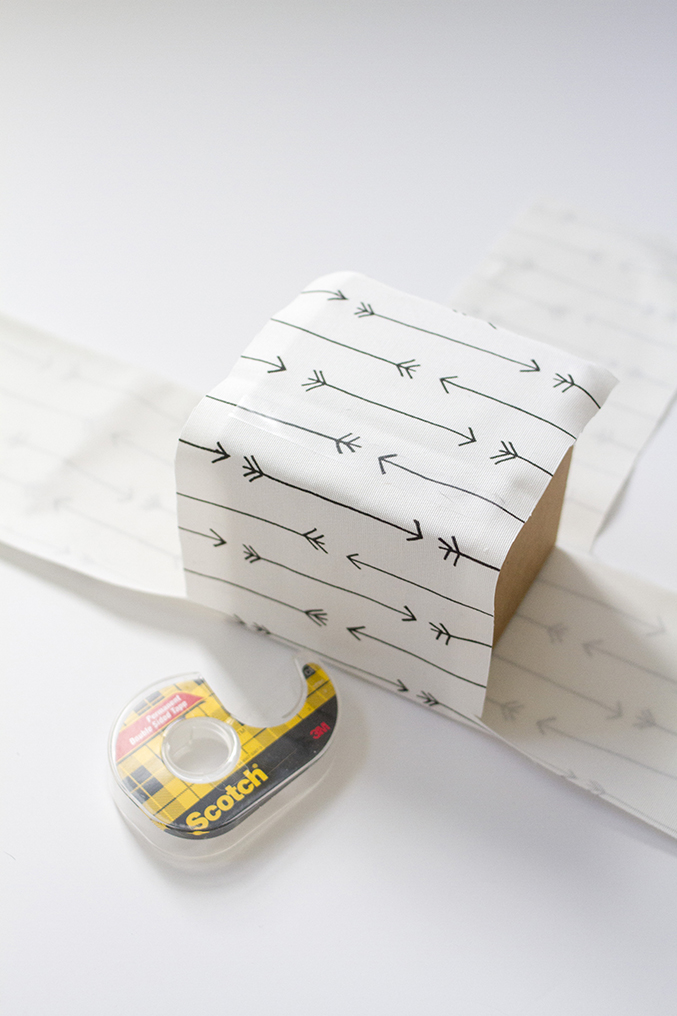 To wrap the box, grab a roll of permanent double sided tape and add a piece to a single prime-most edge of the box. Then bring one particular of the shorter flaps of fabric (the a single opposite to the edge you just added tape to) up and more than the box and press it firmly to the tape.
After that, add one more piece of tape, this time to the opposite edge of the box appropriate on leading of the fabric and bring the other quick flap up and over the box. Fold the cut edge of the fabric over so that you give it a bit of a hem and then press it firmly to the tape.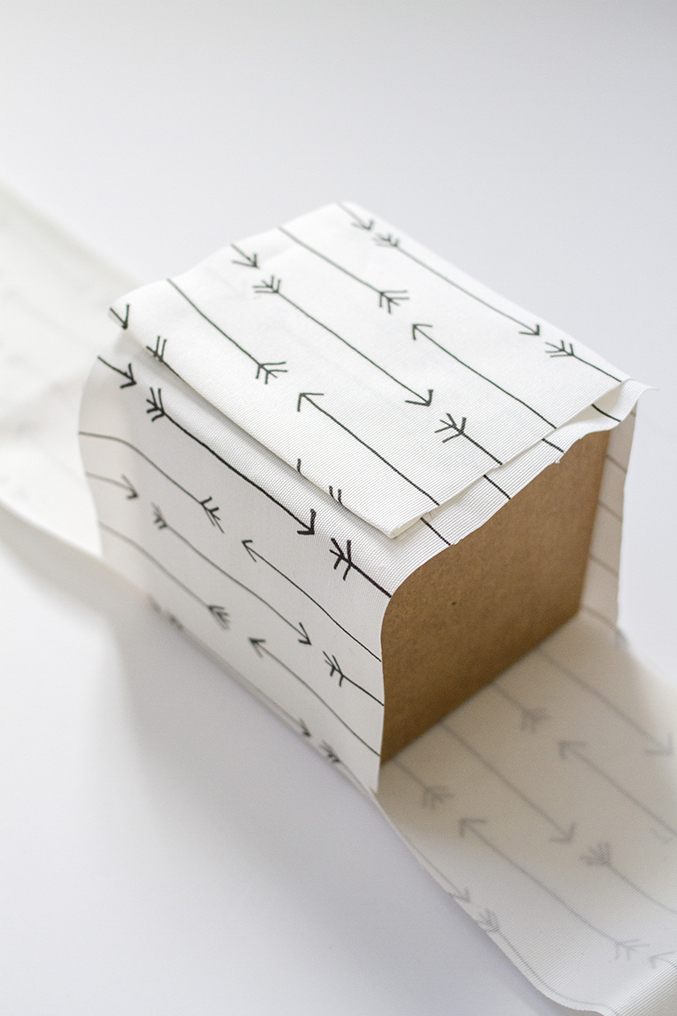 As for the perpendicular planes of the box now left exposed, add two pieces of tape to the outdoors edges and then bring the larger flaps up and press them into location. After undertaking this to each sides, you should be left with a fully wrapped box with two large flaps meeting at the prime.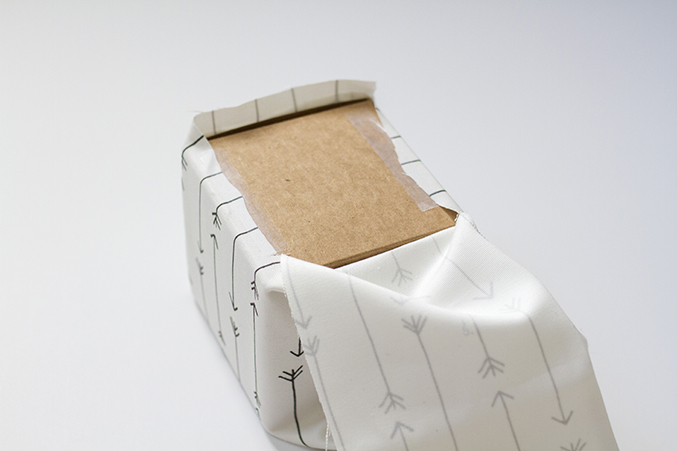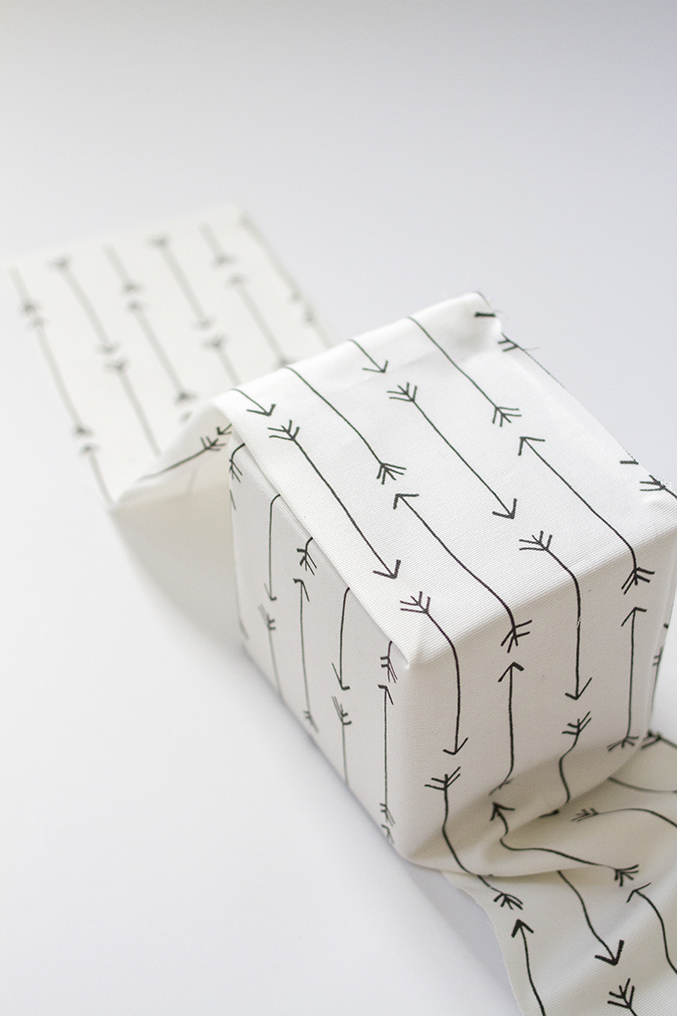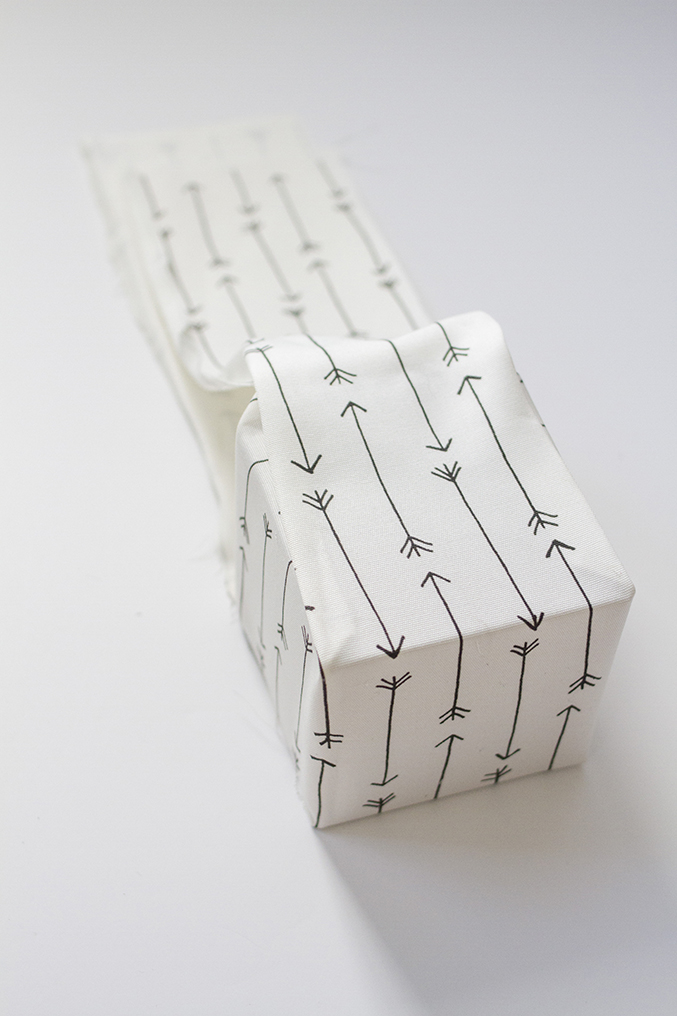 Finish by merely knotting the two large flaps with each other at the leading of the box, and then use your scissors to trim the flaps down. For a small added touch, I also cut decorative notches into my fabric, but it&#8217s totally up to you how you finish it. You also can leave your box with fabric alone, or tuck in a small paper gift tag to total.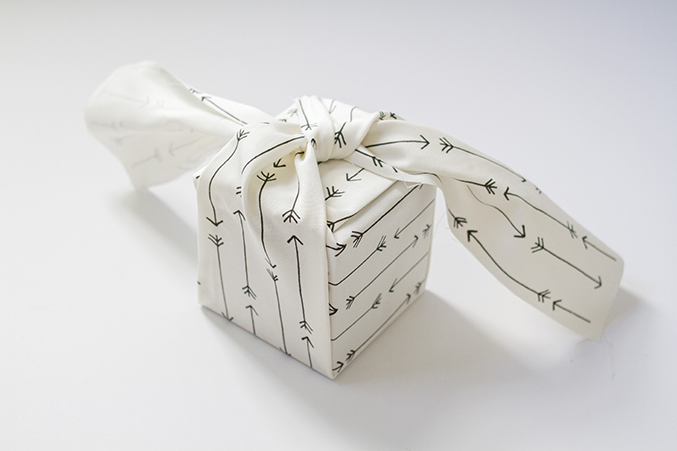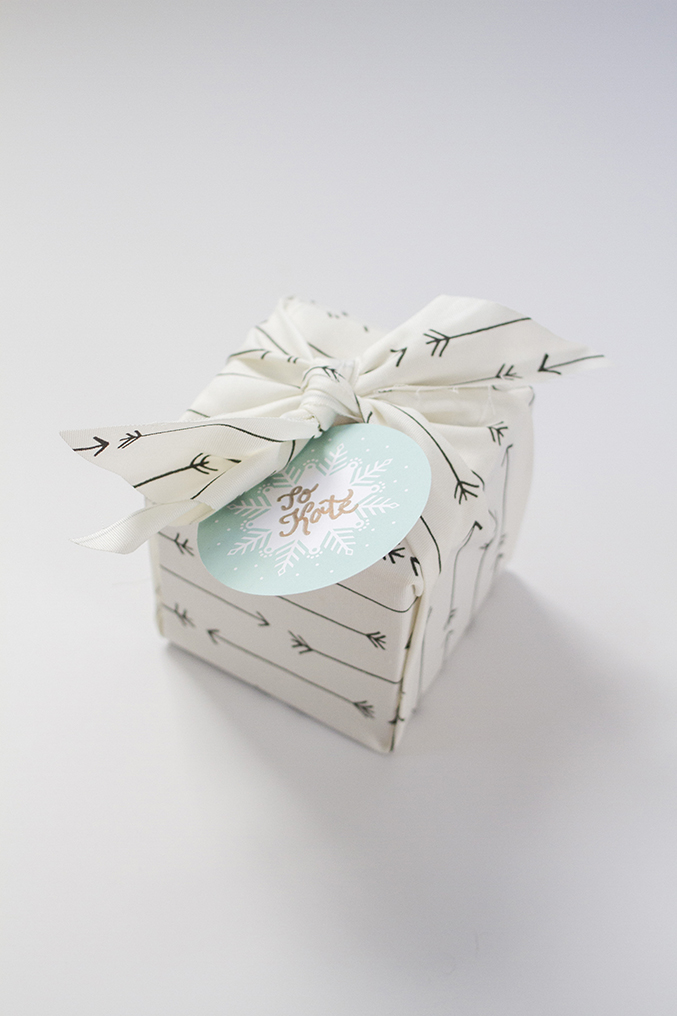 In case you missed the other tutorials in this series, really feel free to click back to my wrapping 101 breakdown, wooden ornament topper, Sharpie bow, DIY pom-pom, photo tag, calligraphy stamp, felt holly and jingle bell tassel. Have a tutorial of your own to share? Please leave your links in the comments!

P.S. The winner of the Terbear Co. and Laura Hooper Calligraphy stamp has been announced! Click via to see if it was you.