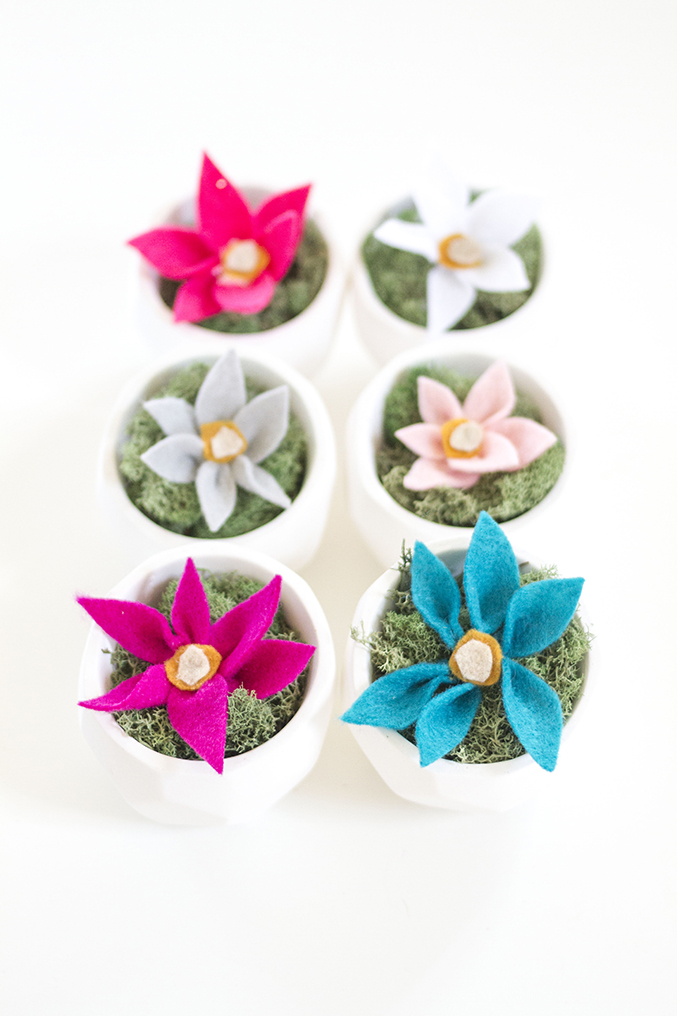 Hi, my title is Carrie and I kill flowers (i.e. all houseplants in common) just by hunting at them.
Happily, I have my DIY skills to lean on so that I can bypass the prospect of caring for live plants altogether! The concept started out even though planning a spring photoshoot (that has now been rescheduled for tomorrow) based close to a brand new set of party goodies from Kate Aspen—namely these cute-as-buttons white geometric planters. I needed to fill them with some thing normal and colorful and quite, which left the one alternative of flowers. But alternatively of working with the dwell variety, I made the decision to make my own employing felt and glue. Go through on for the scoop!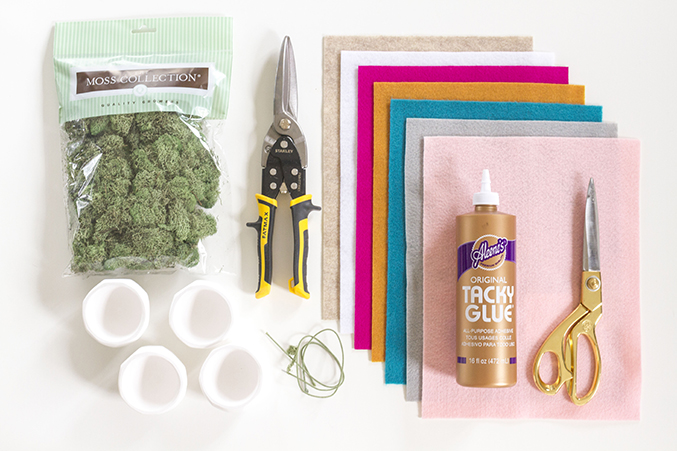 Geometric planters
Moss
Colored felt
Scissors
Wire cutters
Wire (even though you see green floral wire pictured, it ended up becoming also thick, so I went with a super thin, silver range instead)
Craft glue
Wooden clothespins (not pictured)
Start by pulling tufts of moss from the packaging and things it down into the white planters. I located it was easiest to roll the moss around in between my palms so that it formed a rounded shape before making an attempt to add it to the pots.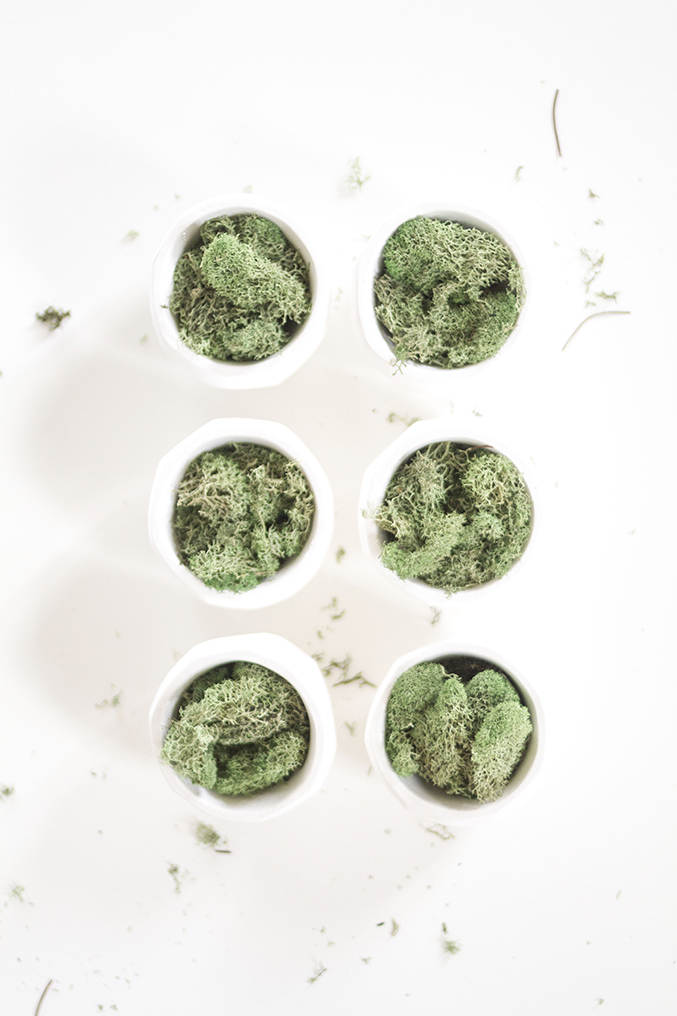 Up coming, use scissors to lower the felt down into petal shapes. These don&#8217t have to be perfect—in reality, they looked a lot more practical when the size and form varied a bit between every single. I manufactured 6 petals from each and every shade of felt.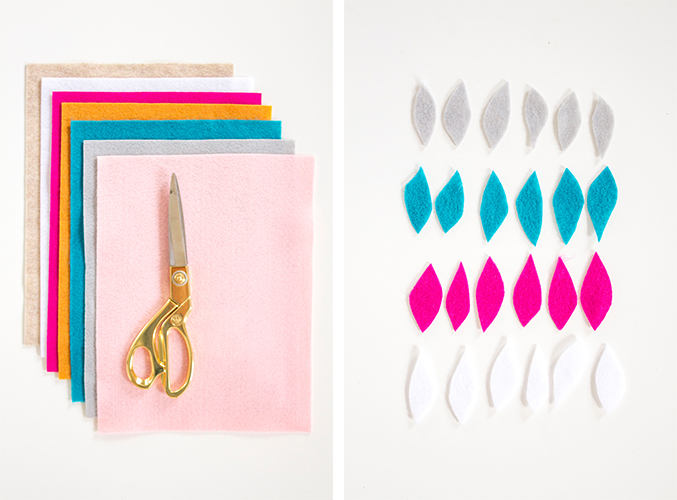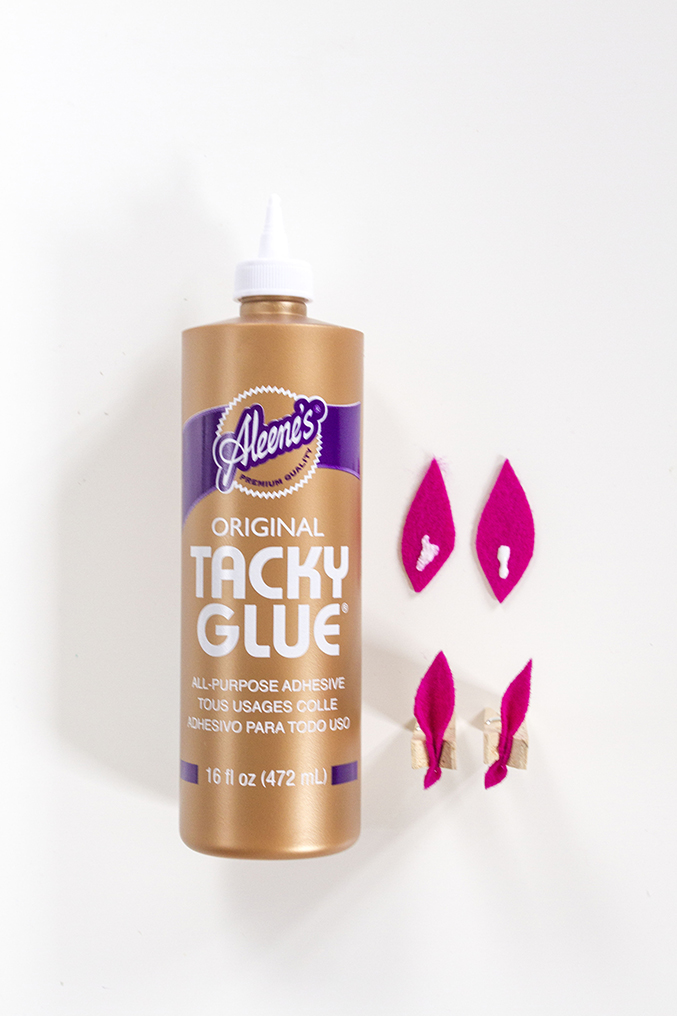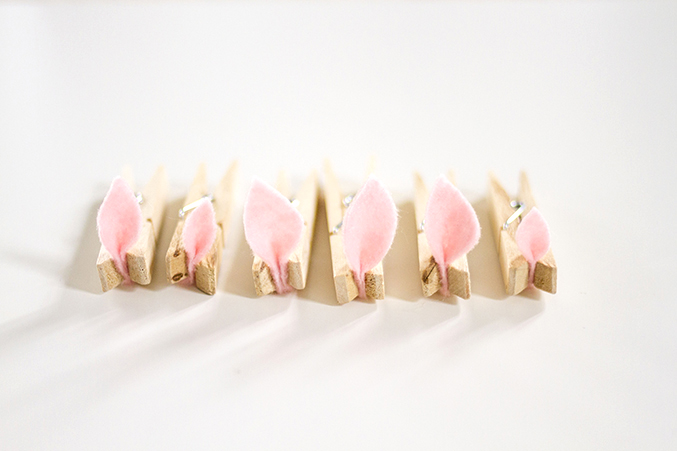 Once all of the petals have been reduce, squeeze a dot of craft glue at the bottom of one end of each petal and fold the felt up and over the glued area. Clamp the glued felt in between wooden clothespins, currently being cautious to avoid obtaining glue on the clothespin. Enable to dry for an hour and then unclamp and set them aside, separated by shade.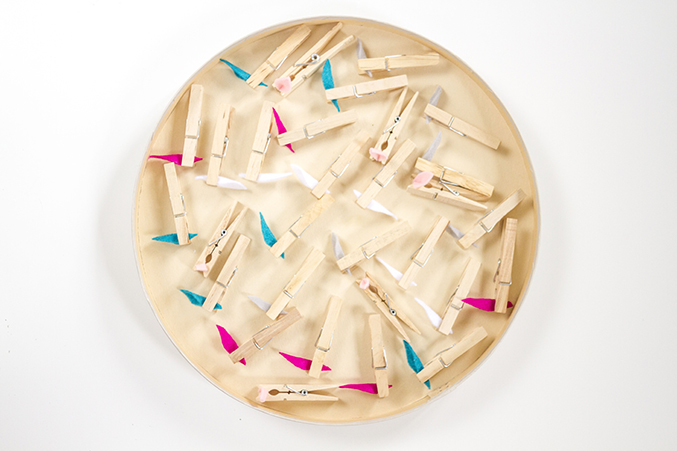 Now it&#8217s time to create your flower shape. To do so, you&#8217ll want to minimize off some wire about 9 inches in length and wrap 1 end securely all around the folded and glued finish of your 1st petal—maybe four or 5 turns. Then, select up the next petal, and holding it correct following to the previous petal, wrap far more wire all around the pair of petals.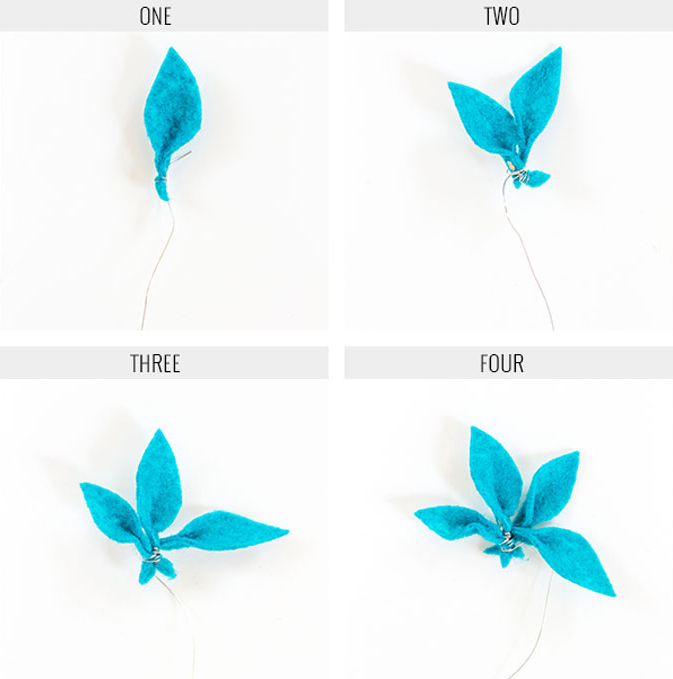 Carry on the approach of including petals and wrapping a lot more wire all around until you have all 6 petals wrapped with each other with wire. Following it&#8217s done, you can clip off any extra wire (or just hold wrapping until finally it&#8217s all utilized up), and then pull the petals gently outward until you have the wanted flower-like shape.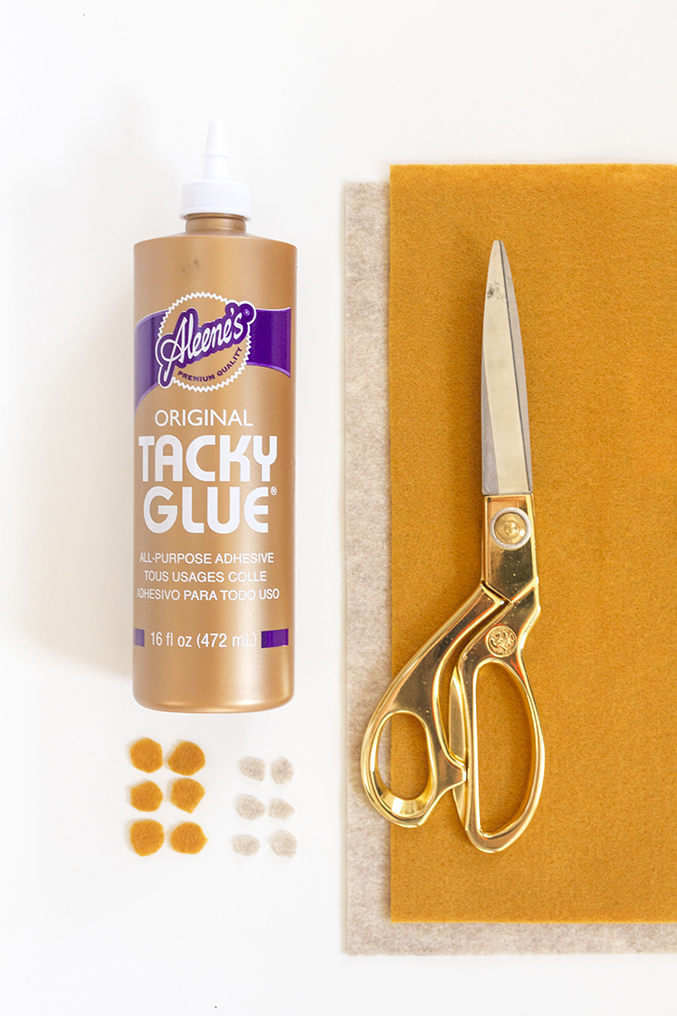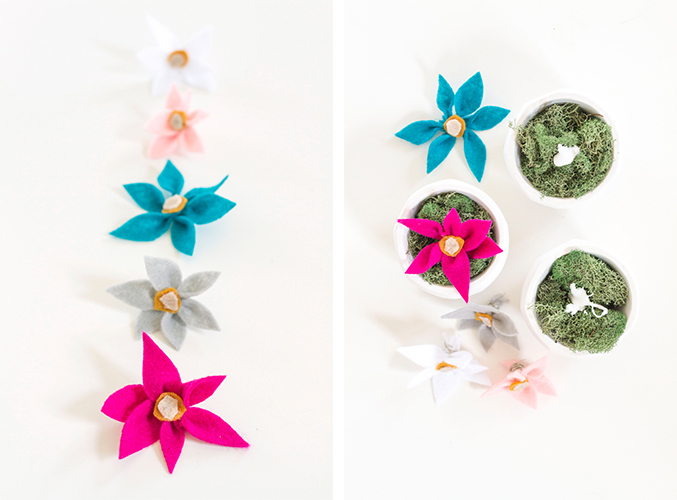 To finish, cut out huge, round mustard-colored felt (about three/4 of an inch in diameter), and smaller round cream-colored felt—when glued with each other, these will turn into the center of your felt flowers. Merely glue in area appropriate in the middle of every single set of wrapped petals, and then include a dollop of glue to the center of the moss and press each flower into place. Allow every thing to dry for an hour before handling.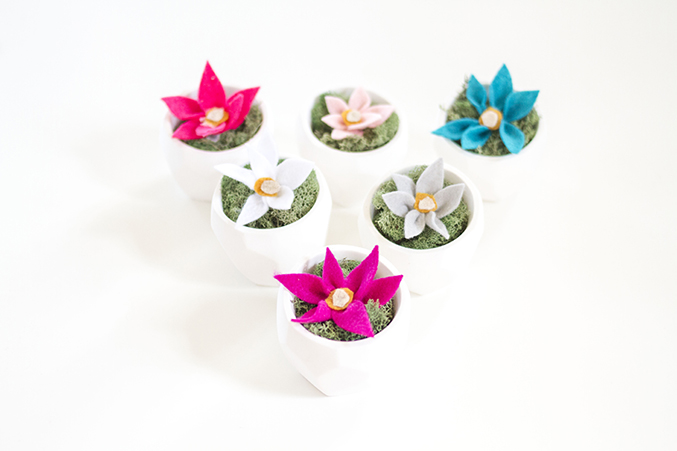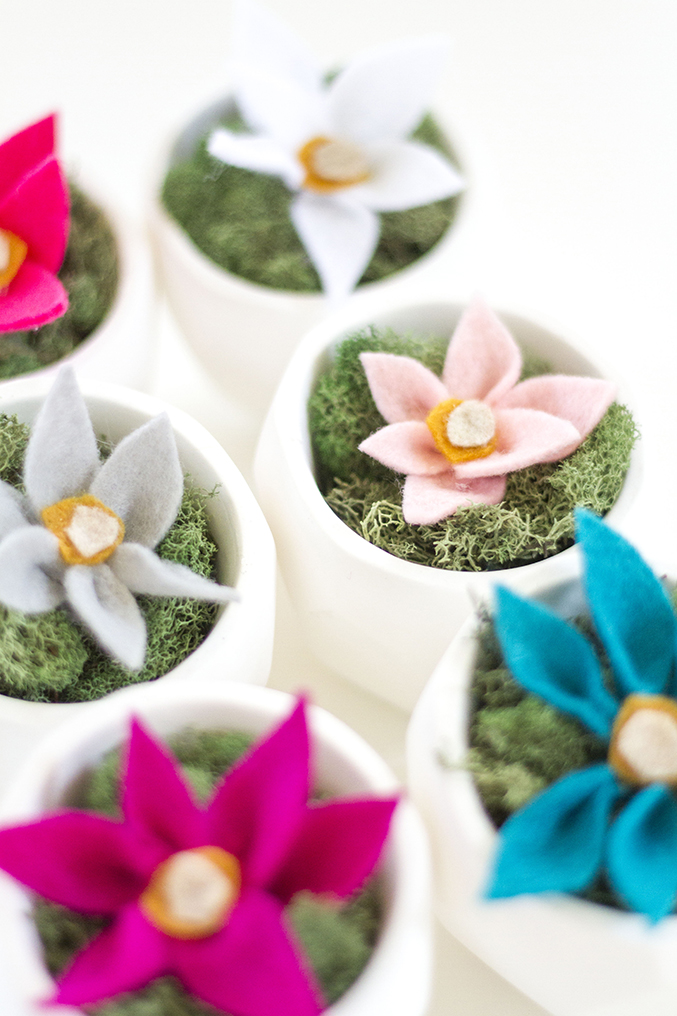 I can&#8217t wait to place these in area at each and every spot setting for my &#8220faux get together&#8221 photoshoot. Stay tuned for the complete reveal in a couple of weeks!

The post DIY Felt Flowers